Achieve the smoothest, fastest shave of your life with the FlexSeries™ no matter where you are or where you're going. An unbelievably close shave with zero irritation, guaranteed.
What's Included
FlexSeries™ Shaving Kit
Travel Case
Charging Dock
Shave Care Kit
Head & Body Wipes
Ready for the easiest head shave of your life? Before shaving, apply the Lubricating Pre Shave Oil to your skin, and then apply the Soothing Shave Gel afterward (yes – the Shave Gel is applied directly on top of the Pre Shave Oil!)

Ensure the FlexSeries™ is charged and connect the rotary blade by pressing it down onto the central hub. Power on the shaver and gently press it against your head. Shave in small circular motions for the best results. To swap attachments, simply pull the current attachment off, without any twisting motion, and simply press your desired attachment down onto the central hub.

You can shave both wet or dry, and in the shower, as the device is IPX5 water-resistant

When finished shaving, immediately apply our Hydrating Post Shave Lotion to the freshly shaven skin. Clean the blades by opening each blade and rinsing them under water to clean the hair clippings out of the chamber.
30-Day Trial & Moneyback Guarantee
We stand behind our products and allow for 30 days of risk-free use to make sure you are loving your new shave routine. If for any reason within 30 days you are not satisfied, you can return the products for a full refund.

If you have been using a standard razor to shave in the past, make sure you allow your skin to adjust by using the FlexSeries™ for a few shaves. For some, it takes a few uses to get smooth and quick results.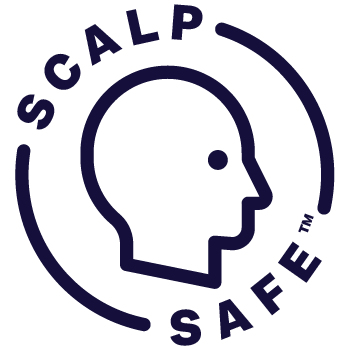 ScalpSafe™ Technology
Fastest Head Shave Ever
Zero Risk of Cuts or Bumps
Easy & Quick to Clean
Waterproof & Shower Friendly
Cordless & Rechargeable
What's Included

FlexSeries™ Shaving Kit
Gives you a baby smooth shave in two minutes without nicks, cuts, or irritation

Shave Care Kit
Upgrades your shaves with pre-, during, and post-shave products for maximum shave protection

Travel Case
Keeps your FlexSeries™ Kit organized and safe on the go

Charging Dock
Keeps your FlexSeries™ charged and ready to go anytime

Head & Body Wipes
Cleanse the skin in a simple swipe, no water required
How it Works
Experience a smooth shave in minutes, without risking nicks or cuts ever again. Our unique handheld design and ScalpSafe™ blade gently follow the curves of your head to give you a razor-close shave, but without any irritation.

Paired with a Shave Care line designed for the complex scalp, you're guaranteed a smooth and comfortable shave, with maximum protection before and after shaving.
Better than razors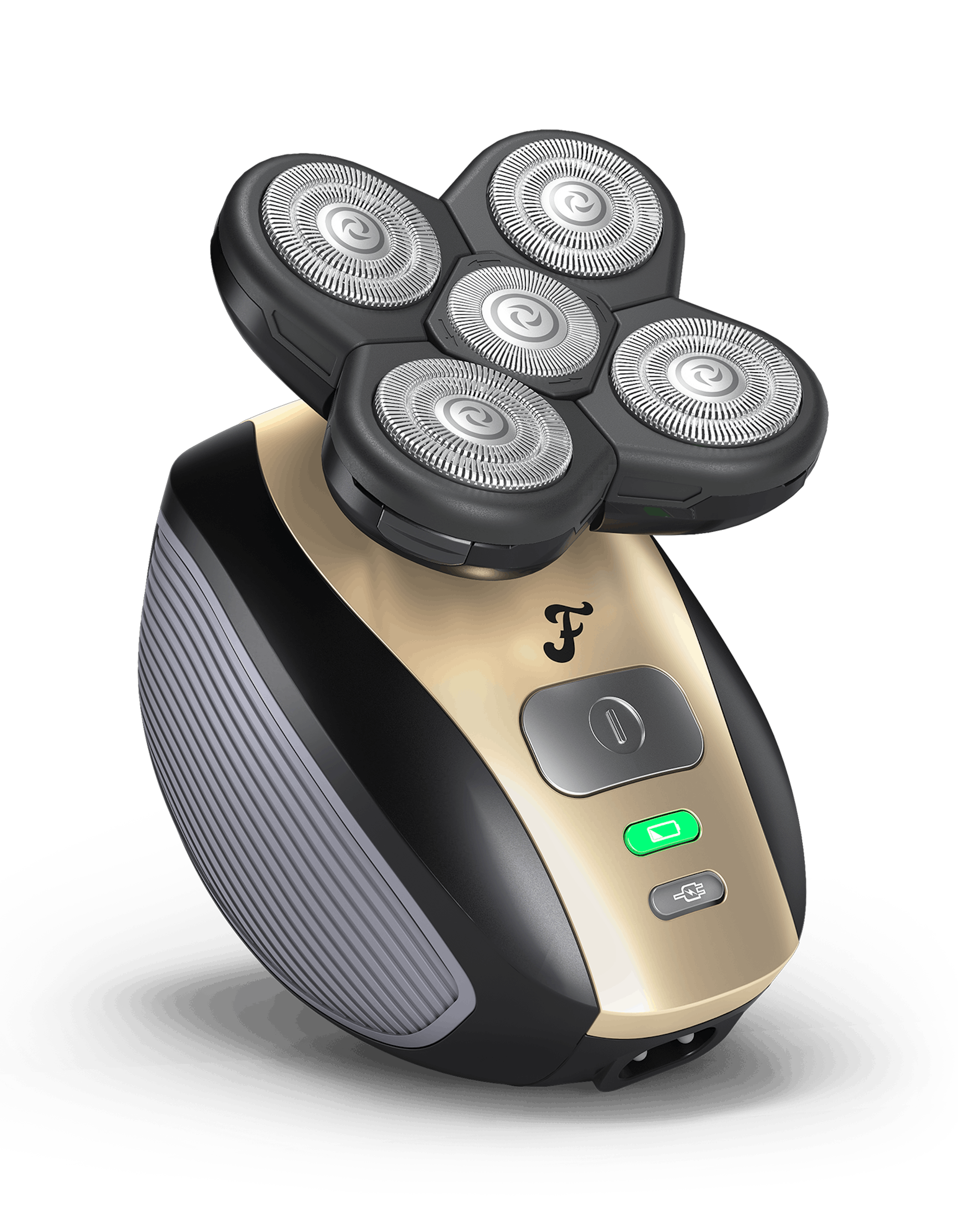 Flexseries™
Designed for bald people, by bald people.
Designed for Head Shaving

ScalpSafe™ Technology

Shave Wet or Dry

Zero Nicks or Cuts

Reduce Ingrown Hairs

Handheld & Ergonomic

Blades Last 50+ Shaves

Safe for All Skin Types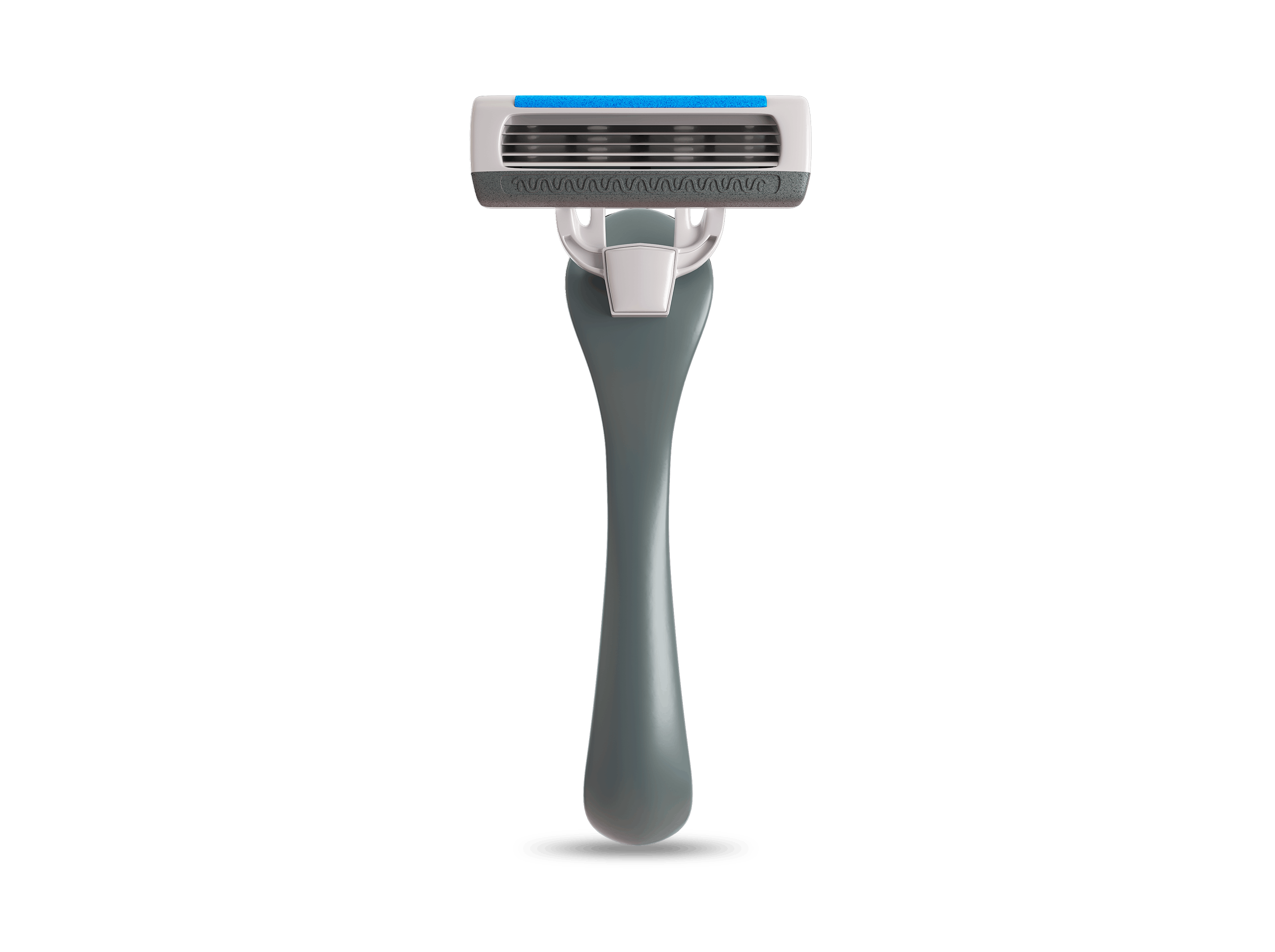 Traditional Razor
Not made to shave your head
Designed for Face Shaving

Not Safe for the Scalp

Can Only Wet Shave

Large Risk of Nicks & Cuts

Creates Ingrowns & Razor Bumps

Difficult to Hold & Use

Blades Only Last 3-5 Shaves

Not Safe for Sensitive Skin
Over 450,000+ Happy Daily Shavers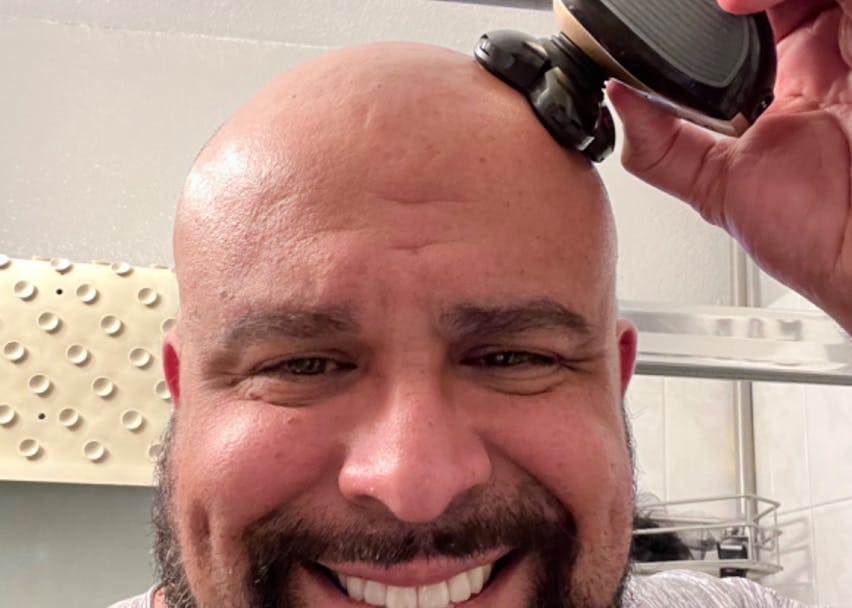 "I've been shaving my head for over 10 years. I've tried every razor and shaver ever, this one is absolutely incredible, and actually gives me a razor-smooth shave"
AARON W.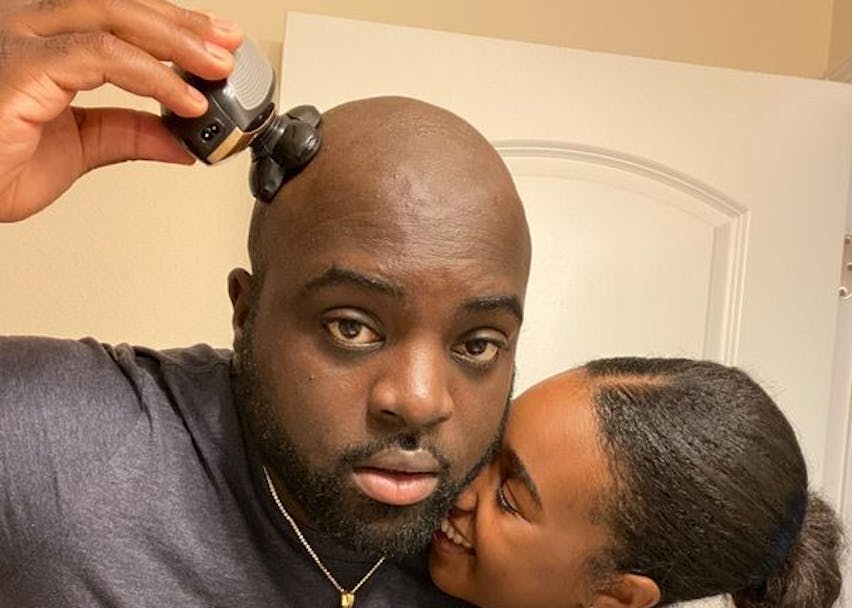 "I used to go to the barber once a week. Now I can shave my head clean every day and it saves me $100 a month! Loving these products!"
RAMONE S.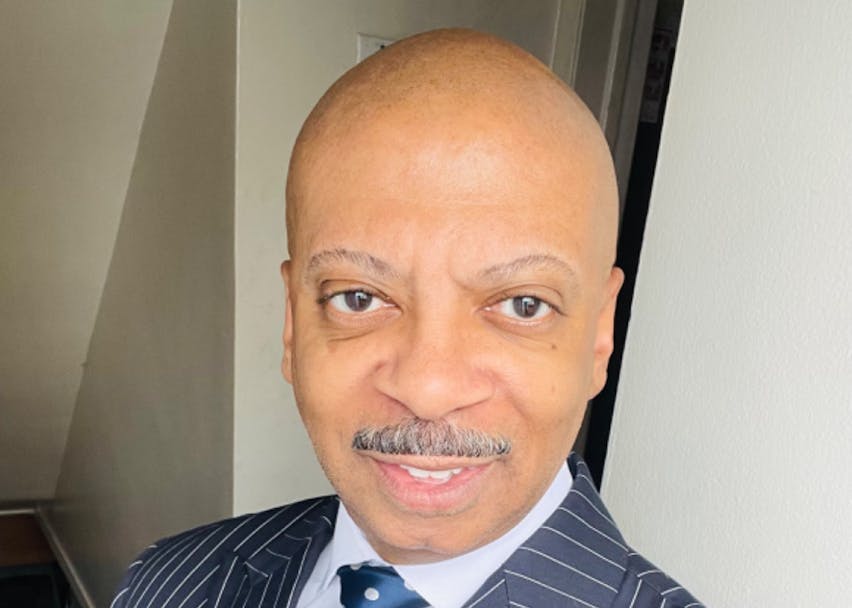 "I have really sensitive skin and naturally coarse hair, so I was skeptical at first. My wife got it for me as a gift and it's been the best gift ever... No more razors or bumps for this guy"
RAMONE S.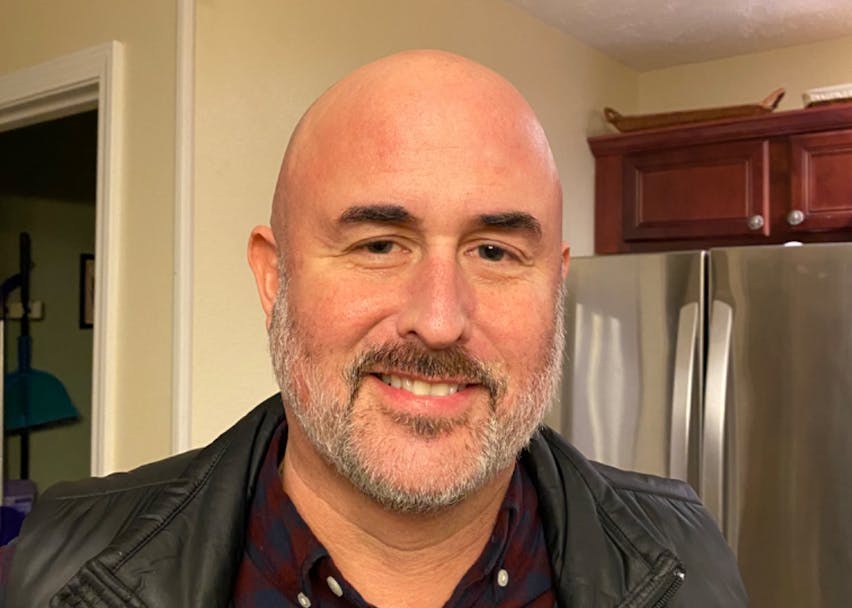 "I bought three of them... One for my house, one for travel, and another that's in my safe... just in case someone breaks into my house and steals the first two"
GABE T.
Frequently asked questions
What's the difference between this and the FlexSeries™ Shaving Kit?
The Best Buzz Kit is one of our best-selling Starter Kits. Not only does it include the FlexSeries™ Shaving Kit, but it also includes our entire suite of ScalpSafe™ Shave Care products, including the Pre Shave Oil, Shave Gel, and Post Shave Lotion, to maximize the closeness and comfort of your shave. Our fragrance-free Head & Body Wipes are also included to keep your skin clean while making sure you're shine, dirt, and odor free.

Also included are additional accessories to make your shaving routine that much easier and traveling more enjoyable. Our Travel Case keeps your products organized and well protected, while the Charging Dock removes clutter from your counter and gives you a clean and simple way to always keep your device charged.

Plus, by bundling things together, you get a significant discount on your products.
What makes it so easy to use?
Our electric head shaver is the easiest, fastest, and safest way to shave, hands down. Here's why:

The ergonomic handle is easy to hold and quickly shaves hard-to-reach areas. It fits perfectly into your hand to ensure comfortable shaving of your head and entire body. It's made with a high-powered battery and motor, it can handle both curly and coarse hairs with ease.

Our ScalpSafe™ blade design contours to the shape of your body, and flexes in all directions making sure you get a close and smooth shave. You can wet shave in the shower, or choose to shave completely dry. Shave anytime, anywhere, with no mess. The blades capture the hair clippings inside the shaving chambers.

No more nicks or cuts. The rotary blade allows you to shave in any direction, without any painful nicks, cuts, or raised scars getting nicked. The device will also last for up to 60 minutes of cordless use.

The blades are easy to clean by simply opening them on a hinge and rinsing under water.
How often should I replace the ScalpSafe™ blade?
Blades will remain sharp for up to fifty shaves. We recommend replacing the blades before fifty shaves, or generally between 6-8 weeks, for maximum performance and hygiene. Any damaged blades should be replaced immediately.
Can this be used for my face, body, or other areas?
Absolutely! The FlexSeries™ is best known for head and face shaving, however, it can be used for your chest, arms, back, below-the-waist, and anywhere else you grow hairs that you would like to safely shave. Athletes and bodybuilders love the all-around flexibility.
What is the benefit of electric & rotary shaving?
Rotary shavers are much easier to use and handle. Since you can move in any direction, there is no perfect "strategy" for shaving your head. More blade heads mean fewer passes over your skin, resulting in a close shave without any irritation!
Can I return this if I tried it and don't like it?
Yes, you may return your shaver even if you have opened and used the product. We want you to be happy with your purchase and want you to experience the results for yourself before having to make a commitment or decision. If you aren't loving your results, simply send it back for a full refund.
How short must my hair be to use it?
Our ScalpSafe™ blade head is primarily used to maintain a bald head shave. If your head hair is longer than 7-10 days of stubble, we recommend trimming with the precision clipper first, before using your rotary blade.
Can I use shaving cream, gel, or oil with it?
Yes, many of our users enjoy shaving after applying a layer of Pre Shave Oil and Shave Gel. It allows the shaver to safely and easily glide over your scalp while removing all of the stubble. It is NOT a requirement, and some users prefer to shave dry. Our Pre Shave Oil and Shave Gel are designed to work perfectly and safely with our ScalpSafe™ blade.
How is it safe to shave completely dry?
The ScalpSafe™ blade is designed to cut at the skin level, wet or dry, without digging into the skin. Making the shaver 100% safe to shave without any water, oils, creams, or gels. Achieve the same level of smoothness and comfort, no matter where you are, or how you shave.
Can women use the FlexSeries™ as well?
Yes, both women and men sport the bald look these days. Our product is unisex, and can be used on anyone's beautiful bald dome. Women can even use the shaver on their legs, arim pits or bikini line!
Do I have to sign up for a subscription?
No, you do not need to subscribe to blade replacements. You always have the option to purchase our products as a one-time purchase, however, the majority of our users decide to take advantage of the benefits of our subscription program.

First, always have a sharp and fresh blade when you need it, without lifting a finger. Plus, you save a minimum of 20% on new blades, get free shipping, and also receive a lifetime warranty for your FlexSeries™ for as long as you are an active subscriber (Close Shave Plan member).
What is the Close Shave Plan?
The Close Shave Plan is our membership option or just a fancy term for anyone who is subscribed to our blade replacement program. If you have had a blade replacement shipped within the last 90 days, you are considered an active Close Shave Plan member. These members receive exclusive VIP offers, free shipping, discounted products and blades, as well as a lifetime warranty for their FlexSeries™.
Does it come with a warranty?
You will always receive a warranty when you purchase a FlexSeries™, at no additional cost. Our standard one-year warranty is included for any one-time purchase, which does not include a subscription, or Close Shave Plan membership.

For those who subscribe to blade replacements, you are automatically enrolled in our lifetime warranty program, for as long as you remain an active subscriber.

Our team is trained to always put the customer first. Any problem at all, we will replace your device, free of charge.
How can I order replacement blades or parts?
Getting replacement blades, attachments, or parts, is easy. You can simply shop our collections on our site, or reach out to us via email or live chat if you need assistance.
How close of a shave will I get?
The FlexSeries™ can provide a baby-smooth shave, by using the ScalpSafe™ blade, and for those who prefer to leave a small amount of stubble, or trim your beard or other hairs, you can use the Precision Clipper attachment, to achieve your desired length. It is truly an all-in-one shaving solution.
Is it safe to use in the shower?
Yes, the FlexSeries™ is IPX5 waterproof, meaning you can safely use it in the shower, without worrying about anything. Plus, our products include a warranty, in the off event that something does happen to your shaver.