Say Goodbye to Razor Burns
No more nicks, bumps, or irritation. Get a barber-quality shave right at home—every time.
(21,325+ Five Star Reviews)
Black Friday Special: Secure 55% Off on Blade Refills for Life!
Always Sharp: Fresh Blades for Every Shave
Hygienic: Frequent & Clean Replacements
Year-Round Savings: Big Discounts on Refills
Peak Performance: Optimal Shaver Maintenance
Convenient: Easy & No-Hassle Subscription
Zero nicks or cuts ever again
Convenient and easy to use
No ingrown hairs or razor bumps
Safe to shave dry or wet

Free Head Wipe Pack Included!
Get your complimentary wipes - natural, pH-balanced, eco-friendly, and fragrance-free.
$109.8
$49.95
55% OFF - YOU SAVE $60
Black Friday Deal: Your $60 OFF + FREE Gift Worth $20 will be applied automatically at checkout
purchased this

FlexSeries™ Blade (3-Pack)

in the last hour
Free Shipping & Easy Returns
Extended 60-Day Holiday Guarantee
Secure Your Lifetime Price: Quarterly Refills
Receive a reminder email 3 days before each shipment. Default delivery to your door. Modify or cancel anytime with ease.
Secure A Lifetime Of Savings Today!

The fastest way to a baby smooth shave
Circular blades that move in different directions and adjust to the scalp's contours, enabling faster, smoother shaves with fewer passes than a razor.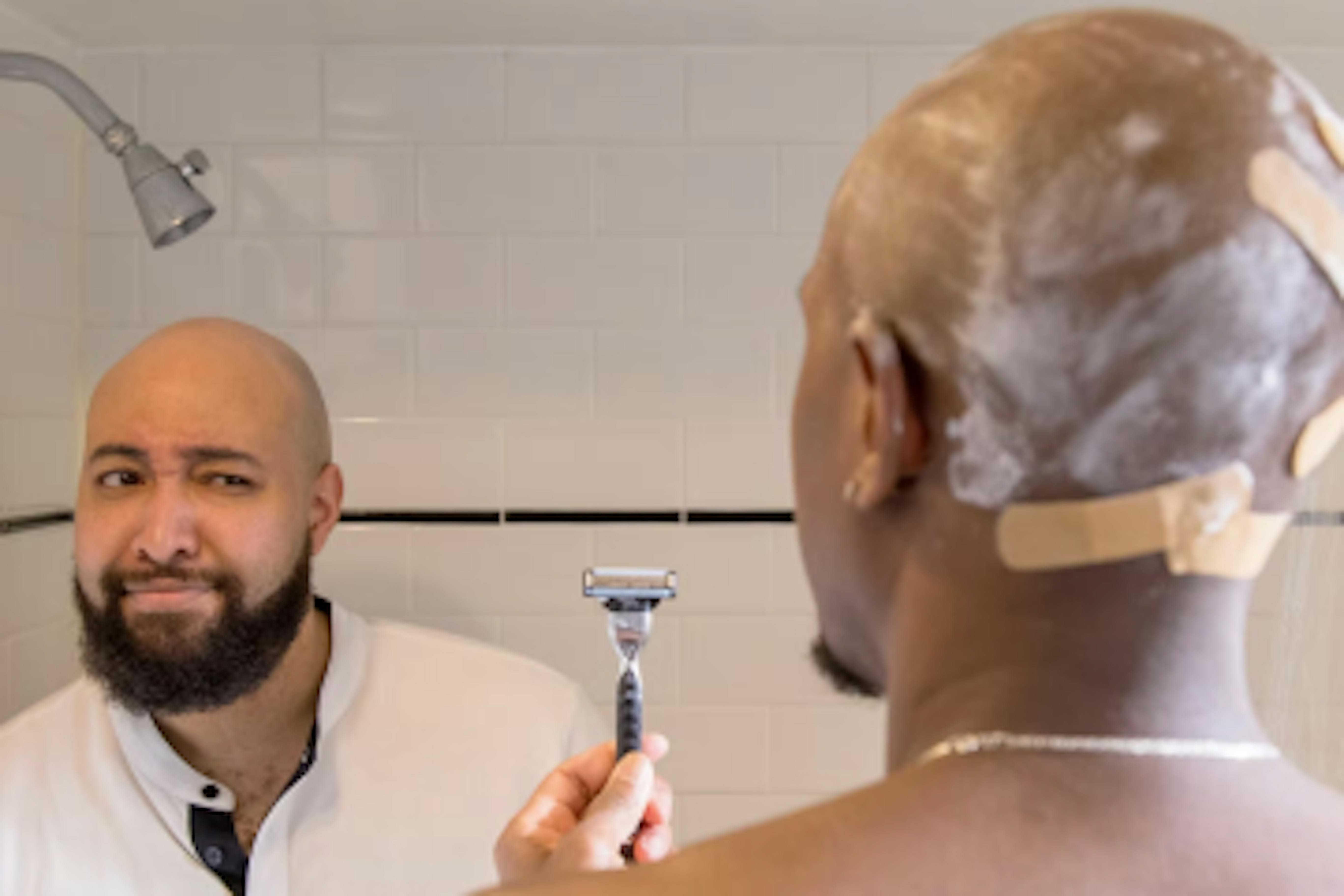 Goodbye nicks, cuts, and ingrown hairs
Adapting to the head's shape reduces the risk of nicks, cuts, and ingrown hairs. The blades cut hair at a uniform length, preventing it from curling back into the skin and causing irritation.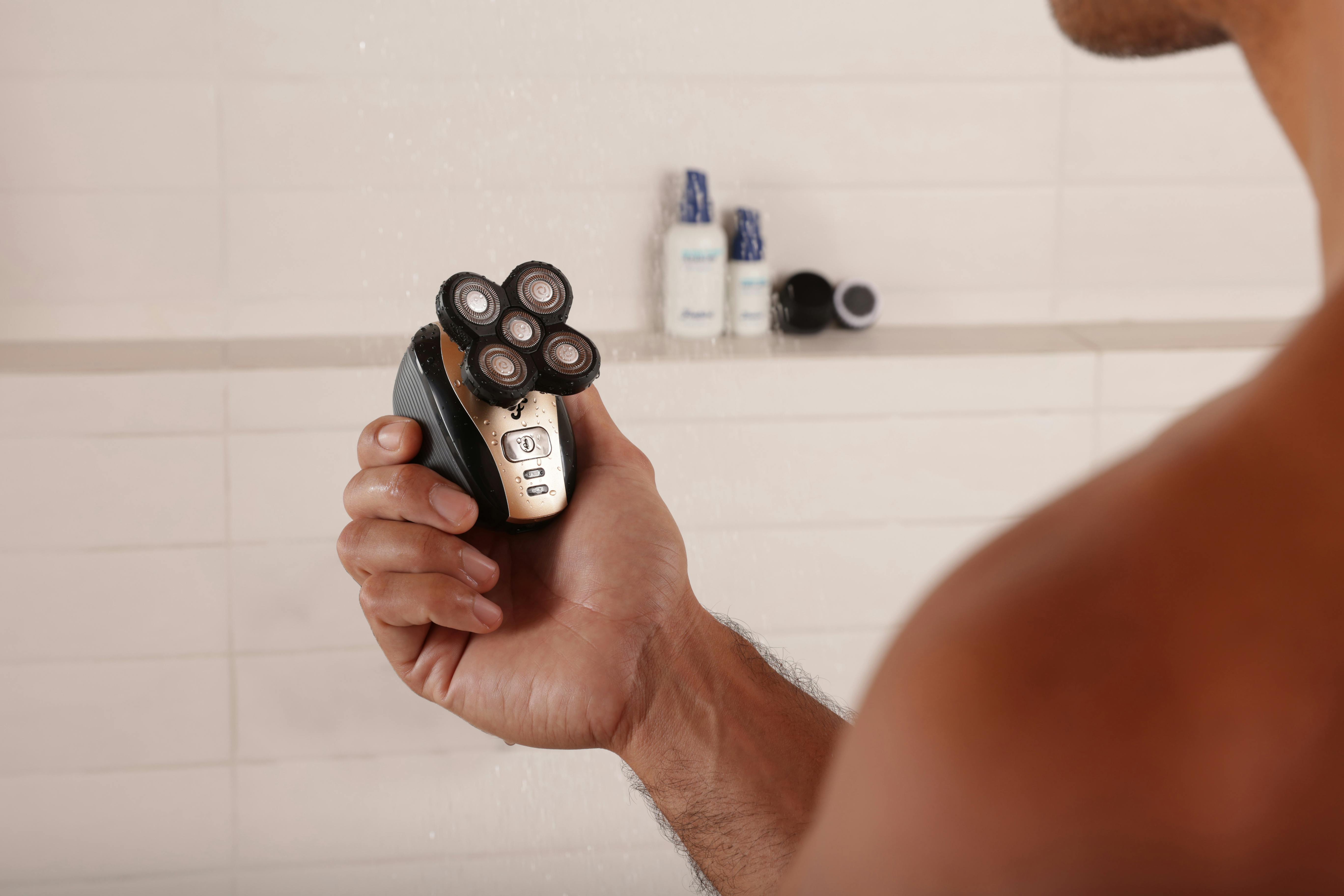 Head shaves made easy and convenient
Effortlessly shave quickly, at home or on the go. You can shave wet, dry, or in the shower, and the blades capture the falling hair so you aren't left with a mess, and cleanup only takes 10 seconds.
Get a Better Shave or Get Your Money Back

60-Day Extended Holiday Guarantee
Get the FlexSeries™ Kit and use it and love it! If you're not happy, get a 100% refund. No questions.
Lifetime Warranty
Get a lifetime warranty included with your FlexSeries™ and say goodbye to cuts, irritation, and ingrown hairs forever.
Fast & Free USA Shipping
Get your products fast! Orders typically arrive within 3-5 business days from our New Jersey location.
Watch Real Customers Getting Real Results
Used by Over 500,000+ People Every Day

"I've been shaving my head for over 10 years. I've tried every razor and shaver ever, this one is absolutely incredible, and actually gives me a razor-smooth shave"

"I used to go to the barber once a week. Now I can shave my head clean every day and it saves me $100 a month! Loving these products!"

"I have really sensitive skin and naturally coarse hair, so I was skeptical at first. My wife got it for me as a gift and it's been the best gift ever... No more razors or bumps for this guy"

"I have never owned a head shaver before and have rather thick hair so I did not know what to expect. I can now say that I love this product. Saves me tons of time and I no longer cut my scalp."

"Amazing company and even better products. I love my shaver and all the accessories. I had an issue when I dropped it and within 4 days I had a new one in my mailbox! Top-notch!"

"I love it. I love how my replacements come just in time. It cuts my shaving time down from 15 mins to 3, and that's with my using a razor blade for final touch ups on certain areas of my head."

"My husband loves how smooth his bald head is after he shaves. Love this razor and will never go back to anything different."

"I'm loving the Freebird. It has made shaving my bald head hassle-free and safe. No more cuts from the razor!"

"I've been using Freebird for 4 or 5 months now.. and HOLY COW! I will never go back to razors, cuts, or wasting time again. This is the real deal!!"

"I absolutely love it! After starting to go bald a few years ago and having to give in and start shaving my head, I was using clippers which was a nightmare… This only takes 2-3 minutes every day"

"I was surprised how close it shaved and how it actually got smooth just like my razor. This is a game changer for anyone who shaves their head"

"Money well spent, saves so much time and money in the long run. After 30 years of shaving my head, I can say this is by far the best product I've ever used"

I used to visit the barber 3-4x a month and spend $40 each time. I decided to try this out with the trial period and ever since, I haven't seen my barber!"
Frequently asked questions
Do I Need to Subscribe for the Black Friday Deal?
Yes, to take advantage of our special Black Friday offer, which includes a free gift, you need to opt for the subscription. However, you have the flexibility to adjust, skip, or cancel your subscription at any time without any commitments.
What Are the Benefits of the Blade Refill Subscription?
By subscribing, you secure 55% off blade refills for life, ensuring you always have sharp, hygienic blades. Plus, enjoy year-round savings and optimal performance from your shaver.
How Often Will I Receive Blade Refills?
With our subscription, you'll receive blade refills every quarter. We ensure timely deliveries so you're never out of sharp blades. You can always cancel or adjust how often you'd like to receive shipments at any time.
Can I Modify My Subscription Details?
Absolutely! You can easily adjust your subscription details, including delivery frequency and address, through your account or by chatting with our 24/7 customer support. Our aim is to provide a hassle-free experience.
Is There a Guarantee with the Blade Subscription?
Yes, in addition to our extended 60-day holiday guarantee, our subscription comes with a satisfaction promise. If you're not happy, you can adjust or cancel your subscription anytime.
How Will I Know When My Next Refill is Due?
We'll send you a reminder email 3 days before your next shipment, giving you ample time to modify or skip the delivery if needed.
What if I Want to Cancel My Subscription?
You can cancel your subscription at any time through your account. There are no hidden fees or penalties for cancellation.
Does the Subscription Include Free Shipping?
Yes, all blade refill subscriptions include free shipping, making it even more convenient and cost-effective for you.
How Does the Subscription Help Me Save Money?
With the subscription, you enjoy a lifetime 55% discount on blade refills, translating to significant savings over time compared to regular purchases. In our Black Friday deal, a 3-pack of blades is $49.95, or roughly $16.65 per blade. Compared to the standard price of $29.95 per blade, you save about $13.30 per blade, leading to significant annual savings.